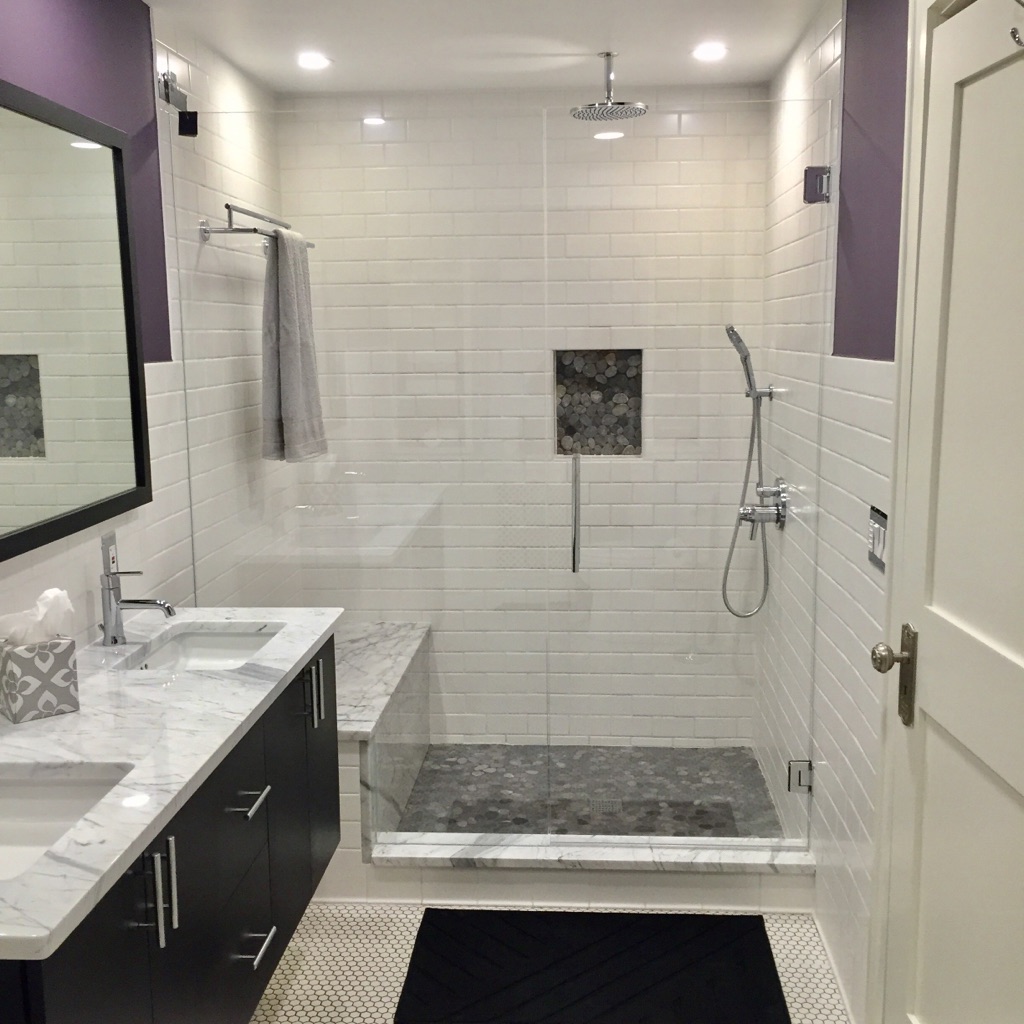 Bathroom Remodeling projects
Get a Quote or Call/Text 248.444.8062 : https://beyondpainting.us/contact-us-home-remodeling-contractor/
A full bathroom remodel can go beyond a new shower or a new bath. It can include new sinks, a new floor, a new vanity and counter top, a new toilet, new lights, mirrors/medicine cabinets, a ventilation fan, and custom painting as well.
We have done hundreds of bathrooms over the years. We can help with design suggestions and ideas.
Normally, a full remodel will occur in the following sequence:
Demolition and strip out.
Repairs for any structural or water damage.
Initial carpentry and drywall for the new floor plan.
Rough-in plumbing pipes and drainage.
Rough-in new wiring.
Initial flooring installation and waterproofing.
Tiling, grouting, and painting.
Installation of bathroom partitions
Additional carpentry and installation of vanities.
Finalized plumbing and electrical installation.
Inspection, addressing any issues.
Installation of additional hardware, accessories and fixtures, mirrors, and decor.
Final clean-up.
How long does it take to renovate a bathroom?
A bathroom remodel can take anywhere from 3-4 weeks, but this answer largely depends on the size of the remodel. Larger remodels will take anywhere from 4-6 weeks, but generally, you should prepare for most remodels to take at least a month to complete.
10 Questions to Ask Before Hiring a Bathroom Remodel Contractor:
1 – How long have you been in business?
2 – May I see some examples of your work?
3 – Do you have references?
4 – How much will it cost?
5 – What types of warranties do you offer?
6 – Are you licensed?
7 – Are you insured?
8 – Are you bonded?
9 – What does the remodel process look like?
10 – Do you use subcontractors or only in-house employees?
Keep in mind good quality contractors book up fast. It's best to plan ahead at least a few months. The wait can be worth it for a good contractor to begin the job.
Here are a few Bathroom Remodeling projects we completed: