Everything You Need to Know About Hiring a Home Remodeling Specialist
If you're looking to improve your home, you're probably in need of a home remodeling specialist!
So What is a Remodeling Specialist?
A remodeling specialist is someone who specializes in remodeling the interior or exterior of a home. They are experienced and knowledgeable about various remodeling techniques, materials, styles, and trends. Remodeling specialists have an eye for design and bring fresh ideas to any project. If you're looking to increase your home's value or upgrade its appearance, hiring a remodeling specialist will ensure that the job is done right.
Remodeling specialists understand the complexity of remodeling projects and can help you navigate through any potential issues that may arise along the way. From developing plans to executing them, remodeling specialists will be there every step of the way so that you don't have to worry about anything other than enjoying your new home. Plus, remodeling specialists are often familiar with local codes and regulations, which can help you save time and money when remodeling. Ultimately, remodeling professionals have the skills and experience to make sure that your remodeling project is done efficiently and effectively. So if you're looking for quality remodeling services, hiring a remodeling specialist is a great choice!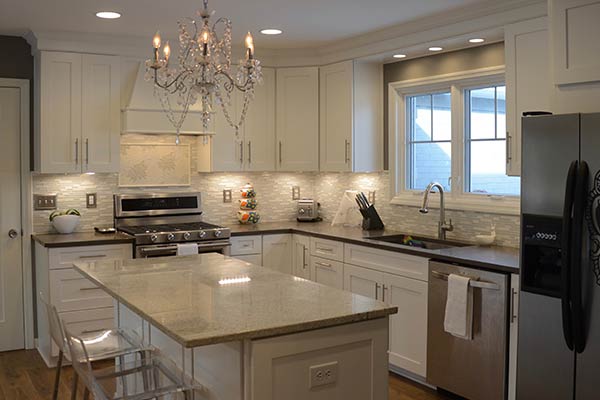 How to Find a Specialist Near You
It's important to take your time when looking for a home remodeling specialist. Make sure you ask the right questions and do some research before signing a contract. Here are a few tips to help you out:
Ask friends and family for recommendations – It's always helpful to get advice from people you trust who have had successful experiences with remodelers in the past. They'll be able to provide valuable insight into what they liked and didn't like about their experience, which can help narrow down your search.
Get multiple bids – Once you've identified potential contractors, make sure you get written estimates from each of them so that you can compare apples to apples when it comes to pricing and services.
Vet your candidate – Check references, read reviews online, and ask to see pictures of past projects. Also be sure to verify insurance coverage and whether the contractor is able to pull necessary permits for the job.
Read the contract thoroughly – Don't sign anything until you understand all of the details outlined in your agreement with the contractor, including payment terms, scope of work, timeline expectations, etc.
By taking these steps, you can ensure that you get a home remodeling specialist who is reliable and capable of providing quality results at a fair price.
How much does it cost to hire a home remodeling specialist?
The cost of home remodeling projects varies greatly depending on the size and scope of the project. Generally, larger projects tend to cost more than smaller ones, but labor costs can also be a major factor in determining overall cost. A professional home remodeling specialist can provide an estimate for your project, which will allow you to budget accordingly.