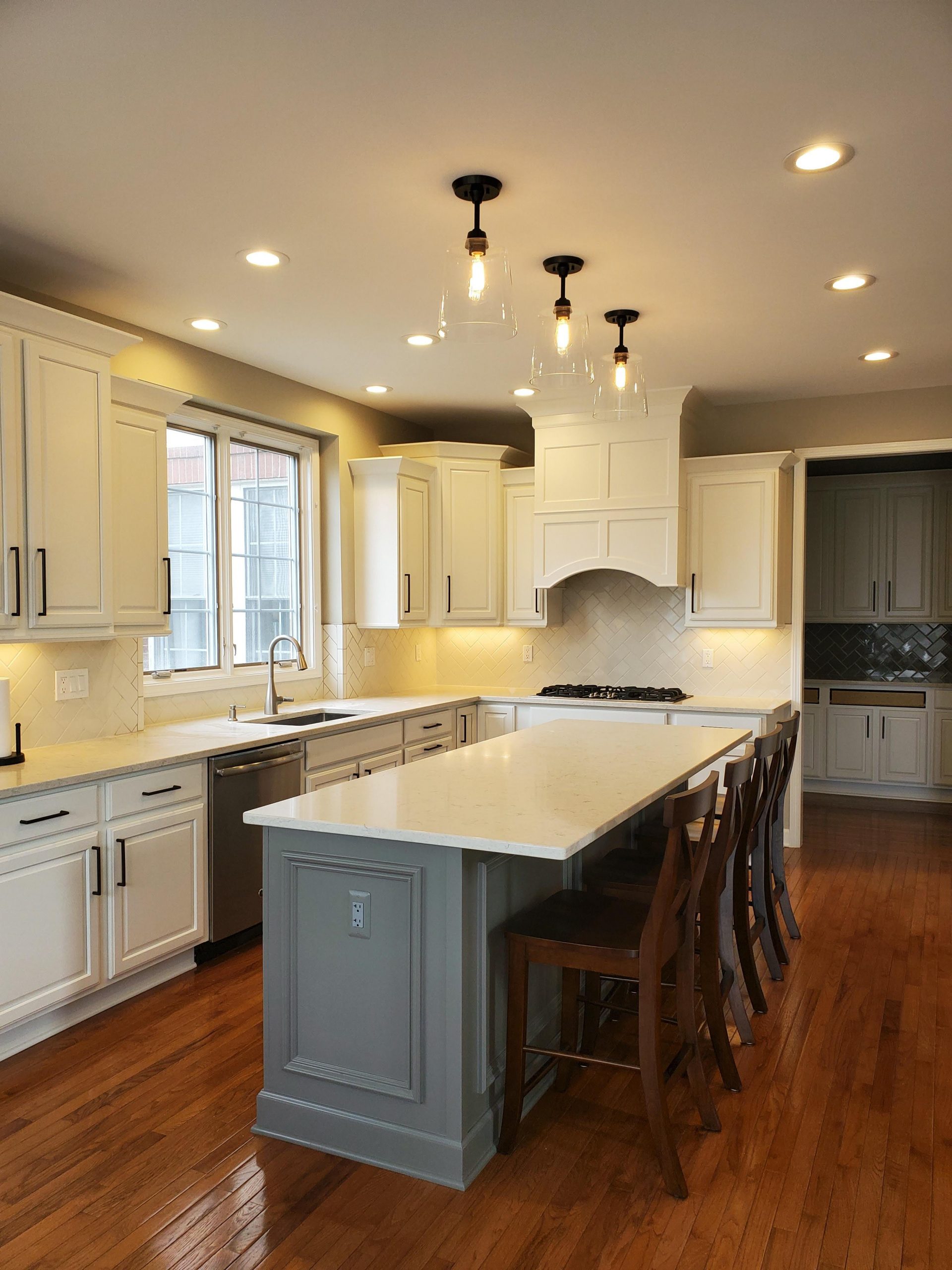 Are American Built Cabinets the Best Choice for Your Kitchen Remodel?
Choosing the Best Kitchen Cabinets for Your Home
When it comes to selecting cabinets for your kitchen design, it's essential to invest in high-quality materials. Although low-cost options from overseas, such as cabinets made in China, may be appealing due to their low prices and easy online ordering, they are of significantly lower quality than American-built cabinets. This lower quality has significant implications for your kitchen in both the short- and long-term.
Pay Attention to Materials:
The primary difference between American-built cabinets and those made in China is the materials used. American cabinets are made with particleboard or MDF, while Chinese cabinets are made with plywood. Although this might seem like a small detail, it can have a significant impact on the long-term quality of your cabinetry.
Chinese companies use plywood because it's resistant to moist or wet environments during long overseas travel, not because it's superior cabinet material. Plywood is manufactured from thin layers of wood glued together, usually with formaldehyde that can weaken the glue. The result is thin, easily breakable cabinets that tend to warp over time.
On the other hand, American-built cabinets use MDF, which is made of wood fibers, resin, and wax. It is denser than plywood and an affordable alternative to solid wood. MDF is stronger, more durable, won't warp, and has a smooth surface with no wood grain, making it easy to paint and giving it a clean, polished look.
Consider Materials & Safety
The price may be tempting, but it's important to remember that Chinese cabinet manufacturers do not adhere to American safety regulations when it comes to chemicals and glues used in the making of their cabinets. This raises concerns about the potential use of hazardous materials in your kitchen.
In contrast, the U.S. has the TSCA (Toxic Substances Control Act) and the PPA (Pollution Prevention Act) in place to monitor and regulate the use of chemicals that could pose a threat to human health or the environment. These safeguards ensure that the end products are free of harmful toxins. While China has proposed similar regulations, it is uncertain when they will be passed and how effective they will be. As a result, it is not guaranteed that the chemicals used by Chinese manufacturers to produce kitchen cabinets are safe.
Another issue with Chinese cabinets is the staining process, which uses products that have not undergone safety checks.
So What's the Verdict?
Investing in American-built cabinets may initially cost more, but it's worth it. Quality materials mean long-lasting, sturdy cabinets that will maintain their appearance and function for many years to come.
Given these concerns, we recommend American-made kitchen cabinets from companies such as Medallion, Design Craft, Crystal Cabinet Works, and Wood-Mode. These manufacturers source locally and adhere to the highest craftsmanship standards, ensuring that their products are not only safe but also of exceptional quality.